Port Murray, New Jersey
At Northgate, we specialize in the well-rounded terrier. Our goal is to continue to preserve and improve our working terrier lines, while paying close attention to temperament and conformation. We also firmly believe that owners and terriers should have fun! Northgate terriers have excelled in Racing, Conformation, GTG, and Agility. All of our terriers are worked regularly in the field, and all of our puppies are raised in our home with our two children.
Meet Our Terriers:
NORTHGATE KENNEDY, 11½", Tricolor, Lightly Broken
(Lilliput Mozart x Northgate Bracken)
8-Time JRTCA/JRTCC National Working Terrier Champion or Reserve
NORTHGATE GRANT, 13¾", Tricolor, Smooth
(Lilliput Mozart x Northgate Bracken)
2019 JRTCA National Reserve Working Dog
2017 JRTCA National Best Open Dog, Reserve Best Open Terrier
2016 JRTCA National Reserve Best Dog Pup
NORTHGATE BRENNAN, 12½", Tricolor, Broken
(Northgate Grant x Northgate Bridget)
2021 JRTCA National Reserve Puppy Conformation Champion
All terriers CERF, BAER, PLL, SCA, DM and LOA tested.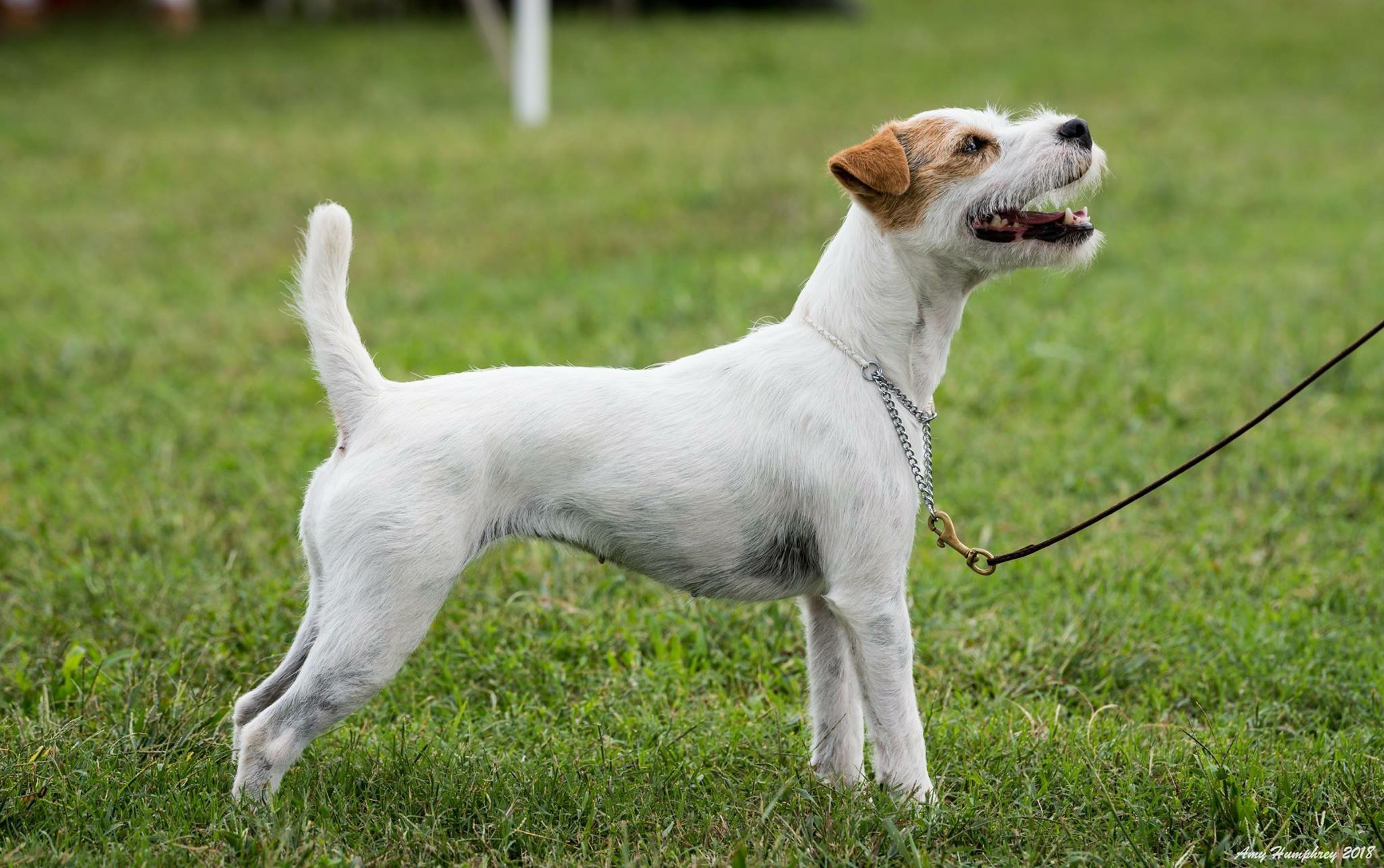 NORTHGATE TYLER, 12½", Tricolor, Lightly Broken (Lilliput Mozart x Northgate Bracken) 2021 JRTCA National Working Terrier Champion
Contact Information
Douglas D. Tack, DVM & Susan Tack, DVM
79 Mt. Lebanon Road • Port Murray, NJ 07865
(908) 832-5734• Email: northgatejrts@comcast.net
Website: www.Northgateterriers.com