Matthews, North Carolina
Run Away Farm is a small horse farm and kennel just east of the Metropolitan Charlotte, North Carolina area. We breed Jack Russell Terriers from selected American and imported bloodlines that have correct conformation, hunting ability and wonderful temperaments. All of our breeding stock is BAER tested normal, CERF'd annually, and are health tested for PLL, SCA and DM. Our terriers compete in all aspects at terrier trials around the country.
Also at Stud:
EARTHGATE TYKE, 12½", Tricolor, Broken
(Littlefields Gunner x Laurel Gate Scandal)
SAND COUNTRY YOSHI, 12¾", Tricolor, Broken
(Anglo Terra Filson x Sand County Snap)
WINSLOW FARMS CASPER, 12¾", Tan/White, Broken
(Winslow Farms Jasper x Conquest Cascade)
We strongly adhere to the JRTCA Breeders Code of Ethics and fully educate the prospective owner to make sure that the Jack Russell is truly that type of dog that they want. We love to introduce new people to the breed and give demonstrations in racing and go-to-ground. Visitors are welcome to come to the farm to play.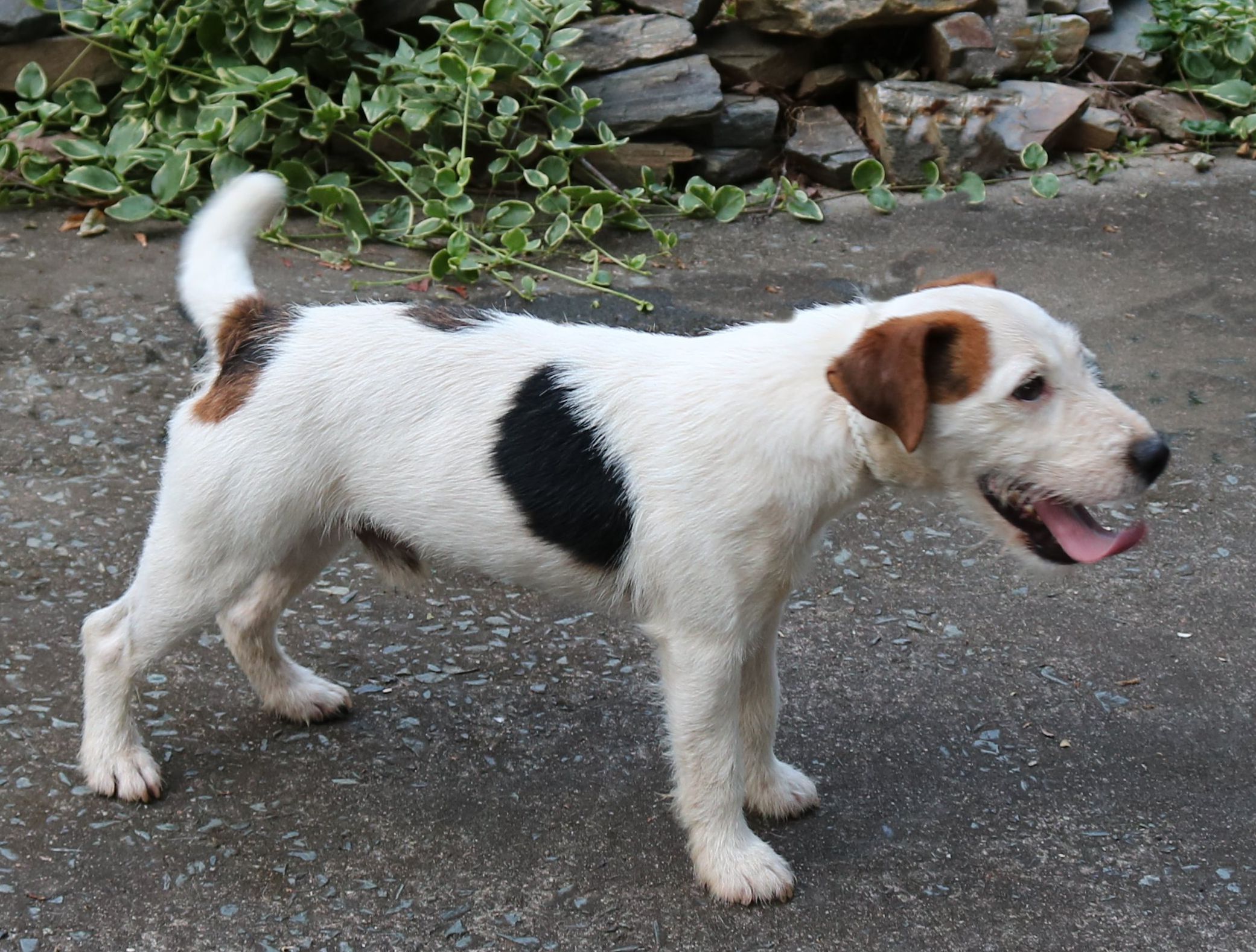 RUN AWAY FARM FITZ, 12", Tricolor, Broken (Inseguire Scandal x Run Away Farm Brunello) PLL, SCA, DM Normal, CERF Clear, BAER Normal
Contact Information
Martha Milligan
4000 Wesley Chapel Road • Matthews, NC 28104
(704) 221-0416 (C) • Email: mmilligan@earthlink.net
Website: www.runawayfarm.com