Mio, Michigan
Woofgang is located on 36 wooded acres in beautiful northern Michigan. Producing intelligent, hard working and conformationally correct companions is our goal. Our handsome pups have exceptional personalities and good temperaments. Raised on the hearth in our living room, Woofgang pups are well socialized, confident and treated as members of our family until welcomed into yours.
WOOFGANG BRIONY, 13¼", Tricolor, Broken
(Woofgang Jig x Little Eden Dempsey)
WOOFGANG JIG, 14″, Tricolor, Smooth
(Little Eden Salsa x Woofgang Pocket)
WOOFGANG WHIMSY, 11¾", Tan/White, Rough 
(Woofgang Luna x Quinn's Hammond's Aiken)
WOOFGANG MAEVE, 13″, Tricolor, Broken
(Woofgang Jig x Little Eden Rocky)
All of our terriers are PLL, SCA, DM and BAER normal and CERF tested annually.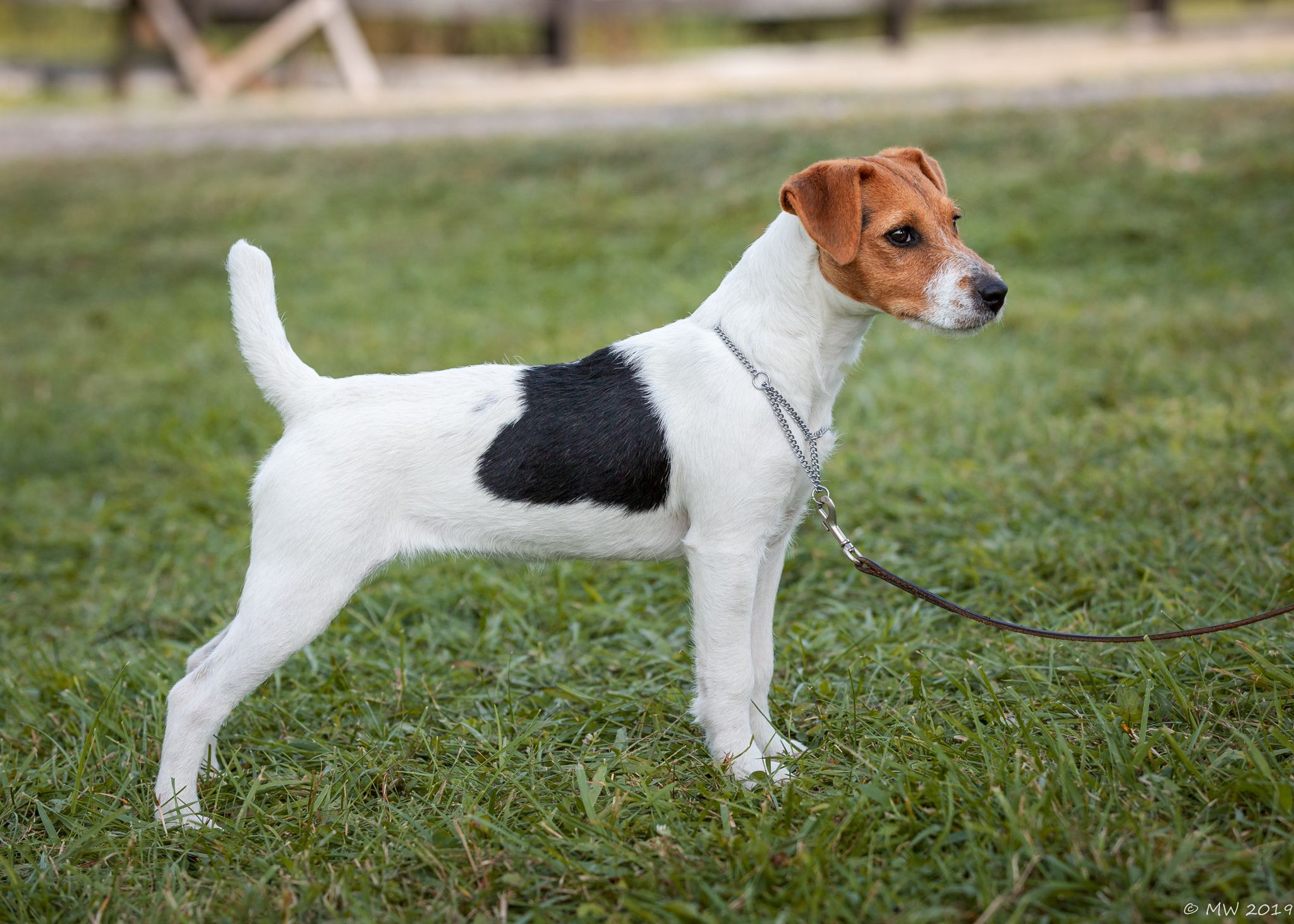 WOOFGANG BRIONY. Briony is the beautiful daughter of our Jig and the wonderful Little Eden Dempsey. We feel so privileged to have a piece of Dempsey's legacy live on in our kennel. Briony is an exceptional terrier in every respect and certainly has a very bright future!
Contact Information
Joyce Kruger
2038 Mapes Road • Mio, MI 48647
(989) 826-3610 • Email: woofgangkennels@gmail.com
Website: www.woofgangkennels.com