Hunterdon County, New Jersey
Rabble Rouser Jack Russell Terriers are bred and raised to be true to their heritage of confidence, a strong working drive and devotion to their human families. Raised in our home with enormous amounts of solicitation, exposure to sights, sounds, surfaces and experiences and smothered with love from the moment of birth. They are bred to be the best possible representation of their breed. Bred to be SCA and PLL clear, BAER normal, CERF tested annually and DM tested.
Foundation Stock:
NORTHGATE HARRISON, 13″, Tricolor, Rough
(Lilliput Mozart x Northgate Bracken)
1st Place Dog Pups 6-9 Months JRTCA National Trial 2012
Multiple Bests, Reserves, Champions and Reserves in
Open Terrier, Certificate Super Earth and GTG
Started in the field with great enthusiasm
RABBLE ROUSER PINKY, 12¾", Tricolor, Broken
(Northgate Harrison x Sea Dog Harmony)
LATEST ADDITION FLURRY, 12″, Tricolor, Rough
(Latest Addition Minion x Little Eden Fancy)
Multiple Bests and Reserves – Open Terrier and championships in GTG.
Started in the field.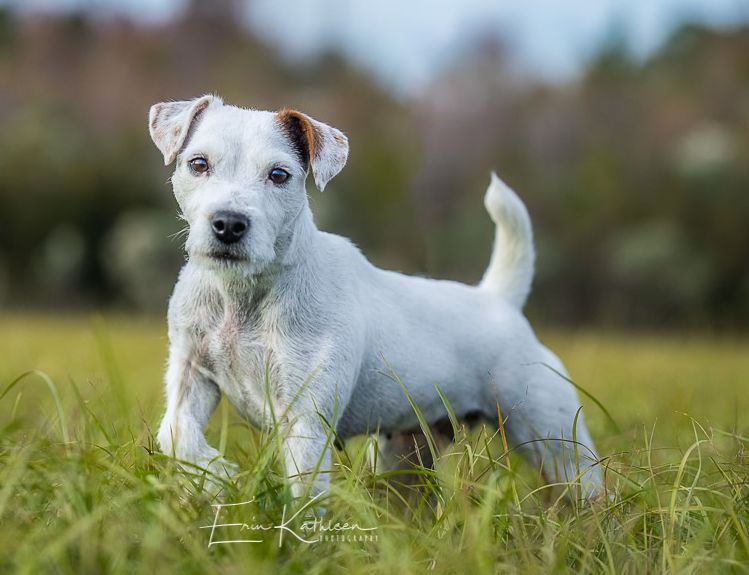 Bred to perform. Bred to work. Bred to love.
Contact Information
Patti Storms
Hunterdon County, NJ
(908) 328-6114 • Email: rabblerouserjrt@gmail.com