Rosanky, Texas
At High Range, our terriers lead a vigorous country life in the Lost Pines south of Austin, Texas and on our 130 year old family ranch in far West Texas. We aim for excellence in conformation, hunting prowess, health and disposition. For over one hundred years, our family has worked to breed top performance genetics in Hereford cattle, horses and hunting dogs. We are dedicated to preserving the breed integrity for the working Jack Russell. Performance is our goal…in the field, in competition and in your home. All pups guaranteed in writing.
At Stud to Approved Bitches:
HIGH RANGE REY, 13″, Tan/White
(High Range Sarah x Little Eden Dempsey)
Great smooth coat.
SHADY GROVE BODIE, 12¼", Tricolor
(Shady Grove Theo x Shady Grove Primrose)
All BAER, CERF, PLL, SCA Normal
We are located in central Texas in between Austin,
San Antonio and Houston. We welcome your visit.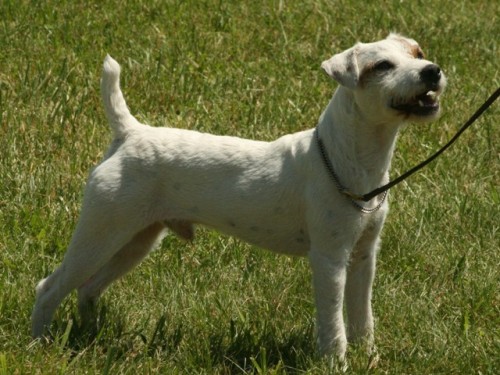 HIGH RANGE VALOR Multiple Working Terrier Championships - 2012 - 2013 JRTCA National Best Working Dog and Working Champion Reserve (High Range Swivel [Bronze] x DayDream Bravo [Bronze]) (Co-owned with Cindy O'Reilly)
Contact Information
Beau & Kathleen White
2438 FM 535 • Rosanky, TX 78953
(830) 839-4666 • Email: bnkwhite@gmail.com
Website: www.high-range.com