Tully, New York
We are a small, family kennel nestled in the heart of apple country in central New York state. We strive to breed and to maintain the natural hunting ability in the bloodline of the breed as well as maintaining or improving each generation for temperament, conformation and companionship.
Our Girls:
SHELMAR SCHATZI, 14¼", Tricolor, Broken
(Shingle Oak Legacy x Shelmar Roux)
Multiple puppies, multiple trial awards
SHELMAR MITZI, 12″, Tricolor, Broken
(Little Eden Remedy x Shelmar Stasha)
Multiple puppy championships
All terriers CERF, BAER, PLL, SCA, DM tested/normal by descent tested.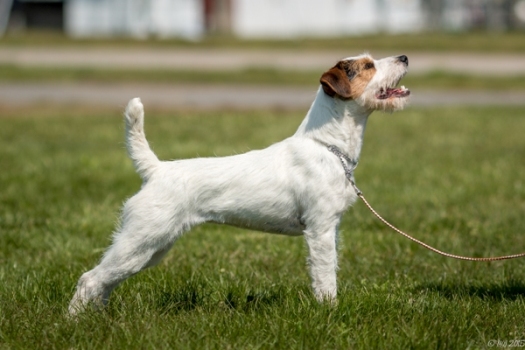 SHELMAR ROUX, 13", Tricolor, Broken (Rapscallion Rowdy x Shelmar Brash) ~ 2015 JRTCA National Trial Best Open Terrier ~ 2015 JRTCC National Trial Reserve Best Open Terrier ~ 2018 JRTCC National Trial Best Foreign Bred Terrier
Contact Information
Jean A. & J. Reed Veazey 
2232 State Route 80 • Tully, NY 13159
(315) 696-4660 • Email: shelmarjrt@gmail.com